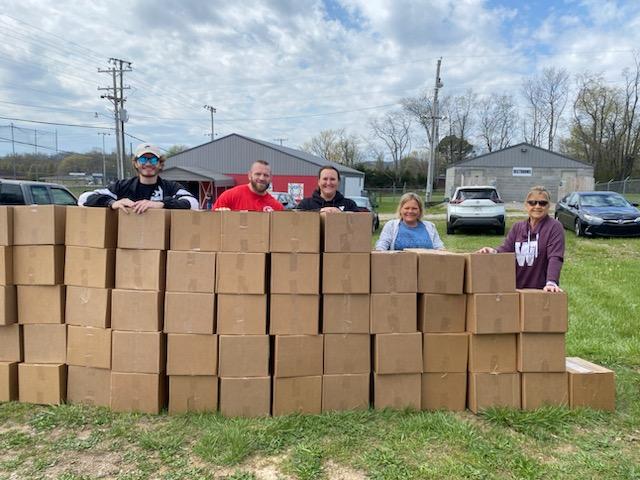 Earlier this week, Empower Upper Cumberland team members assisted with a food drive in White County. This event provided one box of food per car and was made possible through a grant awarded to our local YMCA by Save the Children.
Volunteers boxed and distributed 200 food boxes for White County families with children in the local school system.  Each recipient received a generous food box with meat (a large bag of frozen chicken), snacks, canned vegetables, potatoes, and fruit.
In addition, Empower UC marketing materials were distributed to each family along with books and other resources provided by the Upper Cumberland Human Resource Agency, YMCA (free one-week pass to the Y), and the White County Public Library.